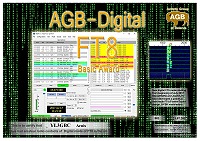 AGB-JT AWARDS
We are pleased to inform you that the number of diplomas issued by AGB-JT is approaching 2.000.000 !!! As of December 31, 2022, 1.910.050 diplomas were issued!!! Let me remind you that we made the Program for new, modern AGB-JT digital mods in the summer of 2016. This is the result of the work of our teammates Igor EU1EU and Arnis YL3GBC. For a long time, this program was on Hamlog in a very truncated and frozen form. In 2019, we started working with the well-known EPC service and thanks to Heinz DK5UR, from 2020 you can get Diplomas through the EPC Service. Thanks to everyone who took an active and positive part in this project!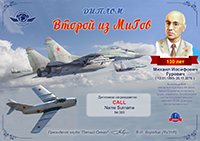 Fifth Ocean Activity-Days
Club "Fifth Ocean" holds Days of Activity on January 7-15 2023г., dedicated to the 130th anniversary of the birth of aircraft designer Mikhail Iosifovich Gurevich. There is a Diploma "Second of the MiGs", both for applicants and for activators.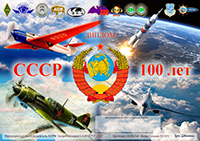 10 clubs Activity-Days
RCPW and AGB clubs hold ten radio clubs' Days of Activity: RCPW, AGB, Fifth Ocean, AFARU, MDXC, KDR, CIG-Alfamira, RYLC, Delphins, Neptune - December, 31, 2022г. - January, 10, 2023г., dedicated to the 100th anniversary of the USSR. There is a Diploma for both applicants and activators.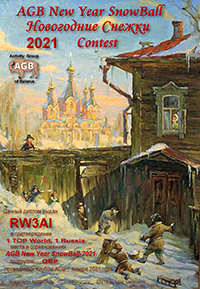 AGB NYSB-2023 CONTEST
On New Year's Eve, January 1, our AGB NYSB-2023 CONTEST took place. NEW YEAR'S SNOW BALLS, as it was called back in the 90s. AGB NYSB-2023 is traditionally the First Contest in the New Year!!! In recent years, more and more participants go to work in digital, FT8, PSK. This allows work for those who have problems with the propogation or QRM at this time. LOGs are coming in and after January 15th we will begin to sum up the results of the competition, and then preparing Certificates and mailing.